Control power – Process control
Pre-qualification for the provision and delivery of control power
Control power is required by the transmission system operator (TSO) to ensure a balance between generation and consumption of electrical energy at all times.
Potential suppliers for various types of control power may participate in a pre-qualification process in which they demonstrate that they meet the requirements for the provision of one or more types of control power required to ensure reliability of supply. In addition to technical competence, the proper delivery of the control power must be guaranteed under operating conditions and the economic performance of the potential supplier.
The pre-qualification requirements are included in the Transmission code 2007 "Network and System Rules of the German Transmission System Operators" published by the German TSOs. Chapter 5 "System service" contains the general requirements, the Annex D and the detailed requirements for each type of control energy. Detailed information is available on the website www.regelleistung.net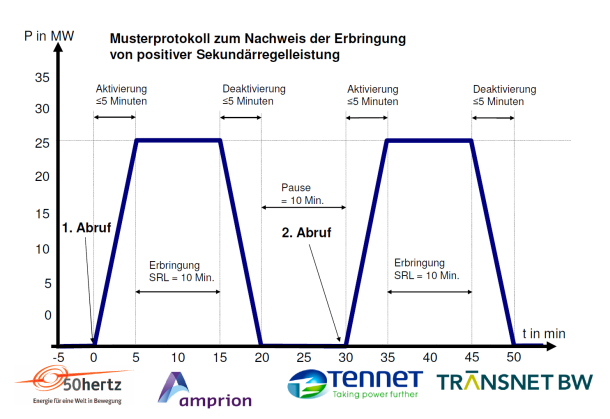 Our high-quality electric heaters and process controllers meet these pre-qualification requirements in a special way, thanks to the following:
Automation concept
Monitoring load capability
Stepless power control
Online power measurement
Data communication using the bus systems
Visualization
Below are some sample pictures that describe the configuration of the heater.